Projects
Weetabix, Corby 2 Factory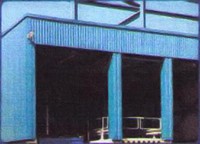 The objective of the project was to create a super hygienic environment to achieve stringent micro bacteria criteria in the client's finished product.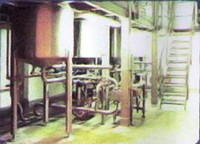 Our first operation was to install a 12m high air tight screen between process areas to enable the client's production to be unaffected during our installation. After the successful installation of the screen 1500m2 of Paroc fire proof panels were installed to a bespoke steel support frame to create the required hygienic cells for the new process equipment.

Access was restricted due to existing plant but with the creative use of scaffold and material handling equipment our installation was completed on time and with safety uncompromised.
Headland Foods Limited, Grimsby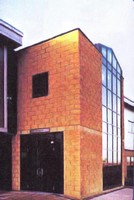 Whitebox Construction Limited were part of the design team to build a purpose built ready meal factory set on a foot print of 85000 sq ft.
The construction of the external walls involved installing a fire proof composite panel which provided both an external finish of Plastisol and a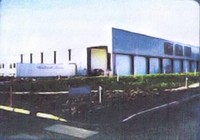 foodsafe internal finish.
The internal chiller and process rooms were divided with a combination of Paroc fire panels and Eurobond laminate P.I.R panels.


Within the external wall foot print a Paroc fire panel "walk on ceiling" was designed and installed to give future access for maintenance cleaning.
Whitebox Construction also provided and installed the insulated hinged doors, sliding doors, plant doors and rapid roll doors.
Solway Foods, Corby (Northern Food Group of Companies)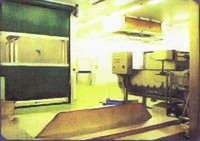 Solway Foods extended their original sandwich manufacturing facility at Manton Wood to accommodate a new Suishe production line, this involved installing over 3000m2 of Paroc fire panel creating chilled storage rooms and high and low risk process areas.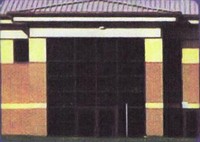 The wall panels were installed onto stainless steel kerbing to achieve the highest food hygienic standard.The project also included a phased unification within existing

production facility where careful planning and co-operation was required to minimise existing production down time.
Alpla U.K, Wigan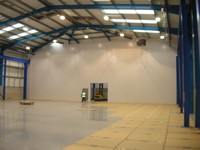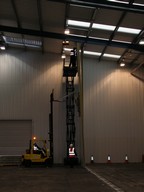 Working with the main contractor and Alpla's project team, Whitebox Construction was employed to design and install internal fire compartment walls within an existing warehouse unit. Following the installation of bespoke steel support frames, Whitebox Construction Limited installed 2000m2 of
Isoclad mineral fibre insulated fire walls to segregate high risk production processes from packaging and storage areas.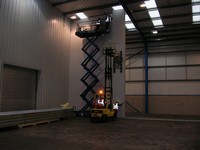 The project was completed within three weeks.

Fresh Direct, Bicester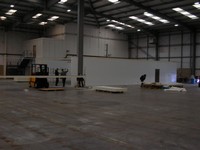 Whitebox Construction Limited were contracted by Fresh Direct to design and install a new vegetable prep facility in their existing empty 1000m2 warehouse, within two weeks of receiving their instructions the installation had commenced and within a total of six weeks the project was complete and producing first class products.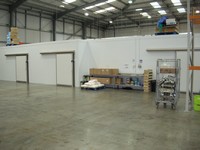 Within our scope of works we carried out the installation of the chillers, stores, kitchen and dispatch rooms along with refrigeration, lighting, flooring, heated water and extraction system.
David Farrington of Fresh Direct said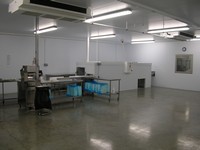 "we like to hit the floor running", he wasn't kidding.

Warburton`s Bakery, Stockton
Warburton's Family Bakers required a fast track solution to install a new hot plate facility to produce their first class crumpets.
A major concern was the risk of fire to the rest of the bakery, this was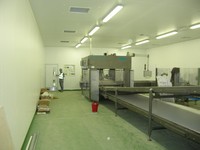 overcome by installing Paroc Fire Proof Compartment Walling around the whole hot plate facility, it gave them both the hygienic finish and the degree of fire protection with one solution.